Preparing to Move out of State:
The first step is to contact movers that provide out of state moving services you would like to get estimates from. You can do this by calling them or by submitting a request through the form or general email listed on their website. GO DIRECTLY TO ACTUAL MOVERS!!! Avoid brokers and lead aggregators.
You know you are dealing with a mover if they own trucks, warehouses and employ staff who are full time and strictly engaged in packing and moving household goods. An out of state mover or the van line whom their operating authority is granted to them by will be registered with the Federal Motor Carrier Safety Administration. For example Allied Van Lines is an interstate carrier who gives their agents the ability to give pricing estimates to move out of state.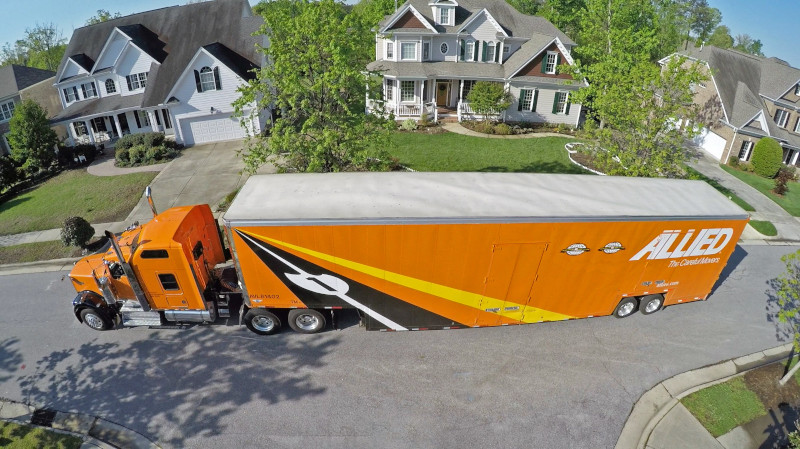 DO NOT PUT YOUR INFORMATION INTO WEBSITES THAT ARE BROKERS OR LEAD AGGREGATORS.
These companies sell your information to moving companies or will broker your out of state move to ANY MOVER regardless of whether that mover is legitimate or a rogue mover. Not to mention a broker or aggregator is taking a fee off the top, which means they have to farm it out to whatever state to state moving company will accept subpar rates. Additionally, your information may be sold far and wide leading to a deluge of emails and phone calls. If you contact moving companies directly they will not be providing your information to the competition!
In your initial contact you are looking to get some ballpark quotes for an out of state move and also get a sense of the mover's interaction with you. This gives you a sense of the cost of the move and it allows the moving company to qualify you as a potential customer and answer your initial questions.
Next you will want to schedule a survey. For an out of state move you may have an in-home survey or a virtual survey. An in-home survey entails a representative of the mover coming to your home and doing the survey in person. A virtual survey is done via Zoom, Facetime or another audio visual application.
Moving Out of State Key Steps
During the survey phase of a state to state move, it is crucial that you are prepared to do the following:
Firmly commit to what is being shipped and what is not being shipped
If you are uncertain on items, it is best to include them in the survey at this time
Tell the surveyor what needs to be CP'd (carrier packed) versus what will be PBO (packed by owner)
The surveyor will also need to know what boxes you want the crew to unpack at delivery versus those you will do on your own
The surveyor will need to know if it is a state to state move that delivers to a new residence, self-storage or if you will need pricing for storage services
Advise the surveyor if any third party services will be completed by you or if they need to included the additional cost for a third party service (crating, disconnecting appliances, extensive disassembly of furniture, disassembly of fitness equipment, pool table disassembly, transportation of pets, plants, etc)
You need to let the surveyor know if there are any unusual items you need included in the pricing such as automobiles, riding mowers, zero turn mowers, tractors, ATVs, etc.
Planning your moving date should be done with as much advance notice as possible. This is even more true between May and September which is the peak season. During this peak season, movers often close dates to more tonnage four, five, even six weeks in advance. Additionally, the further in advance you can schedule, the lower your total cost will be.
How Long Do Movers Take to Schedule?
Depending on the size of your shipment you will typically be offered a three, two or one day load window for loading the shipment. With a load spread the carrier will determine which day the shipment loads. If you have a 2 day load window because your shipment is very large, then the crew will be working on BOTH days.
Based on the weight of your shipment and the miles it travels from one state to another state, you will be given a delivery window or spread. It is crucial that you understand the carrier will deliver on a day of THEIR CHOOSING within this overall spread. THE CARRIER chooses the delivery date, not the customer. Most carriers can give you a shorter spread within the larger overall spread once your shipment is tripped (combined with other shipments and assigned to a driver.)
If the surveyor will agree to a different delivery window outside of their carrier's standard delivery window be sure to have them revise your paperwork to reflect the agreed upon date changes. The time of year you are moving can affect several aspects of a move, especially if you have children.
When is the Busiest Month to Move?
For starters June is the busiest month of the year and thereby the MOST EXPENSVIE MONTH OF THE YEAR TO MOVE. In some cases this is because of corporations who do a June to June fiscal year but more predominately because people with children wait to move once the school year has concluded. When you have children a move is not as plain and simple as a move for a childless single person or a childless couple.
There is a lot more to consider:
While most parents prefer to move during the summer when school it out, I read an article by a psychologist many, many years ago. Regrettably I am unable to find it now. It took the stance that it is better to move during the school year. While the change of environment and the switch in curriculum might be challenging it provides more opportunity for your children to make new friends if they. A move in the summer while classes are out potentially means a lack of opportunities for them to be around other children they can befriend unless you get lucky and have neighbors with similar aged children.
There are pros and cons to both options and certainly factoring in your family's needs and your child's needs and personality is certainly worth consideration.
Once you have gotten an estimate, decided when to move and set up the dates, there are quite a few irons in the fire to consider.
Are Movers Regulated?
First there are the legal/regulatory requirements the Federal Motor Carrier Safety Administration requires on state to state moves. First you should have been given an Estimate/Order for Service. Alongside that Estimate/Order for Service you should have also received Your Rights and Responsibilities, the Guide to a Good Move and a High Value Inventory. The FMCSA REQUIRES moving companies to provide these documents to customers alongside an estimate to move from one state to a different state.
On the customer side of the interaction you need to understand that carrier's cannot haul anything that is flammable, corrosive, explosive, liquids or plants. Any vehicles you are shipping that can be manually loaded need to have their gas tanks and oil tanks drained. If you are moving a larger vehicle that must be driven on and off the oil can remain it in but there must be less than 1/8 of a tank of gas. Shipping plants could significantly delay the arrival of your shipment if they are found in a DOT check. If you have questions prior to your shipment loading regarding what can be hauled by the crew please ask your state to state relocation consultant.
What Else to Know When Moving Out of State
When leaving your home, it is advisable to re-fill all your prescriptions and see your doctors since it might be awhile or may fall to a low priority in the chaos of unpacking and setting up your new home.
You want to make sure you set your utilities up to be shut off or transferred out of your name AFTER your load dates. The crew will need electricity for lights and to charge battery tools and water to drink. It's imperative that your realtor gives you a very defined closing date. You need to have all your personal possessions removed from the home in order to close on it. It's also advisable to give yourself an extra day to play with. It gives you time to clean up and gives you a contingency in case some unforeseen event (like a blown tire) puts the driver behind. While you will have no beds after the crew had loaded it, it still gives you an emergency place to stay if you cannot head out of town as quickly as you would like.
While the predominance of your shipment is in your home it's always important to consider if you have any personal affects in your workplace, at family or friends or in a self-storage unit. Anything that is off site should have definitely been mentioned to the surveyor during the estimate phase.