Moving from one home to another can often feel like a hassle. The stress of making sure you pack everything while also ensuring that all your items get offloaded into your new house is one of the primary reasons moving companies have remained so popular in recent years. Unfortunately, with several companies to choose from, making a choice can often feel complicated to choosing the best moving company that is near you.
Additionally, as most people don't often move from home to home, you can never really get the opportunity to try out different companies. To help out with this dilemma, we have prepared a few key factors you should consider just as you begin to tell yourself, "I need a moving service near me."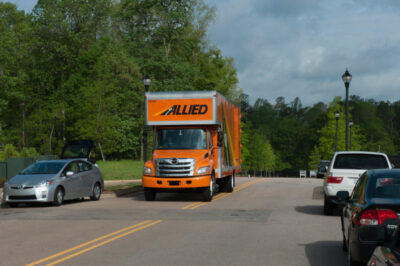 What is the Actual Moving TOTAL Price?
While other factors play a huge role in determining the mover you select, the amount you are willing to pay often plays the most significant part in the moving company you pick. If the price of shipping the items to your new home is too costly, you will likely begin looking elsewhere for a cheaper mover. It depends if you are planning on a local move from Indiana Township, Westmoreland County or from Indiana Borough to Pittsburgh. Moving during peak times to popular locations like Greensburg, Lawson Heights, Murrysville or Latrobe will also affect the cost of your move. However, we don't recommend going with the most inexpensive company either. In most cases, such movers may be inexperienced, untrustworthy, and may struggle to satisfy your needs. Asking all the right questions will help you understand how much it costs to move.
How Much Does a Move Really Cost to Move?
Do You Need Moving Insurance?
If you believe that your items are valuable or fragile, you may be considering getting full-value protection for them. With this form of coverage, your mover will be liable to either replace or provide the cash value for any material that was lost or damaged while they were shipping it to your new home. Before selecting a mover, you must ensure that they offer this as an additional service. However, you should also note that while full-value protection is more extensive, it is also more expensive.
Additionally, you should also be aware that various movers calculate their prices differently, and what may seem cheap at first may have some hidden costs. Before tying down any company, you should try to get some moving quotes. These price lines should give you some insight into what the different companies in your area charge and which of them will be the cheapest. For example, if you are only shipping a few boxes over multiple state lines, it may be more beneficial to go with a moving company that charges per box rather than per mile.
Moving to Another State
Performing your homework is especially crucial if you are moving across state lines. Unfortunately, many people get ripped off by out-of-state movers that pop up right before the peak moving season and disappear into thin air after, taking all insurance claims with them. To ensure you don't get stuck in this boat, we recommend looking out for the following things before picking movers to another state:
Check that they are registered with the Department of Transportation
Pick a mover that has a strong base in your current state.
Check reviews online
Confirm any additional charges before making your first payment.
Get Everything in Writing for Delivery Schedules and Shipment Weights, Details, and Timelines.