When considering local moving companies servicing customers in Greensburg, PA and surrounding Pittsburgh suburbs; homeowners know they can rely on McNaughton Moving and Storage. From careful planning, affordable moving costs, and courteous moving crews; McNaughton handles every detail of your move or relocation from start to finish. Our goal is to provide superior customer service for a stress-free moving experience.
Greensburg is a city located in Westmoreland County, Pennsylvania, United States. It is approximately 30 miles east of Pittsburgh and has a population of around 14,000 people. Greensburg is the county seat of Westmoreland County. The city is also known for its historic architecture, including the Palace Theatre, which was built in 1926 and has been restored as a performing arts center. Additionally, Greensburg is home to several colleges and universities, including Seton Hill University and the University of Pittsburgh at Greensburg.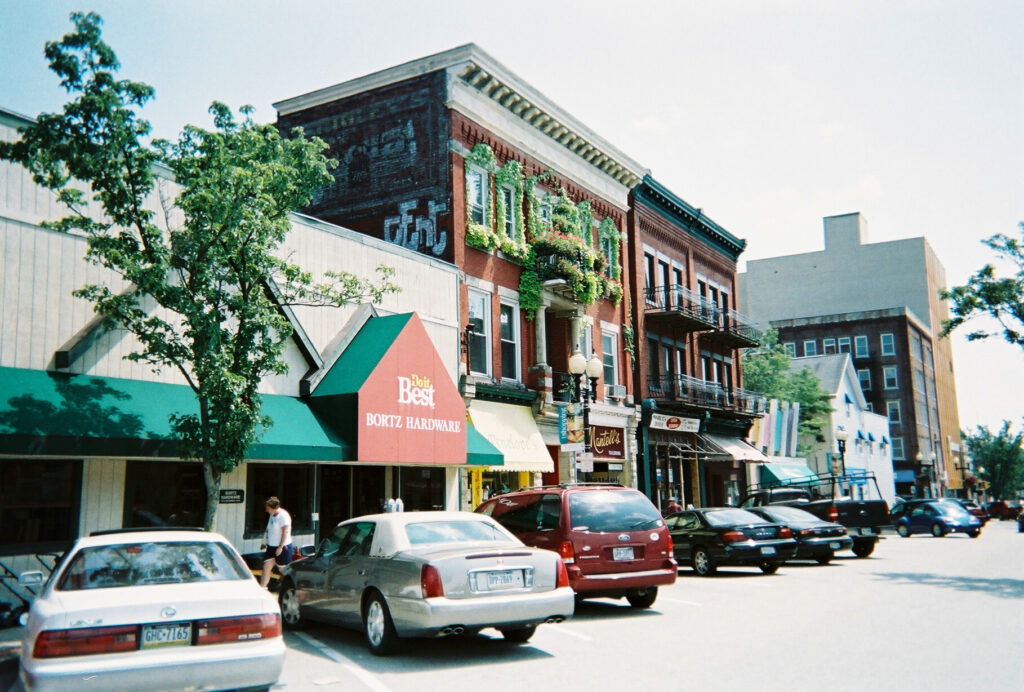 Whether you or your family is moving into Greensburg for your first home or taking your family to a new Greensburg address, McNaughton Moving and Storage has the experience and local knowledge to ensure nothing is overlooked when moving to Greensburg or another city. If you are moving out-of-state or long distance, we can help you move your family safely with our professionally trained crews help you move to anywhere throughout Westmoreland County or in popular moving destination in the US. With our friendly staff, you can count on professional planning and experience from our highly trained moving teams to ensure your day goes as smooth as possible by choosing the right moving company.
Professional Moving Services for Greensburg, PA
Reputable moving companies must provide reliable and affordable services to stay in business. Whether you are moving a four-bedroom home filled with a lifetime of memories or a three-bedroom townhome, McNaughton offers a comprehensive moving program for large or small moves. We provide affordable moving options that includes professionally trained movers with reliable service crews that show up as promised and on time.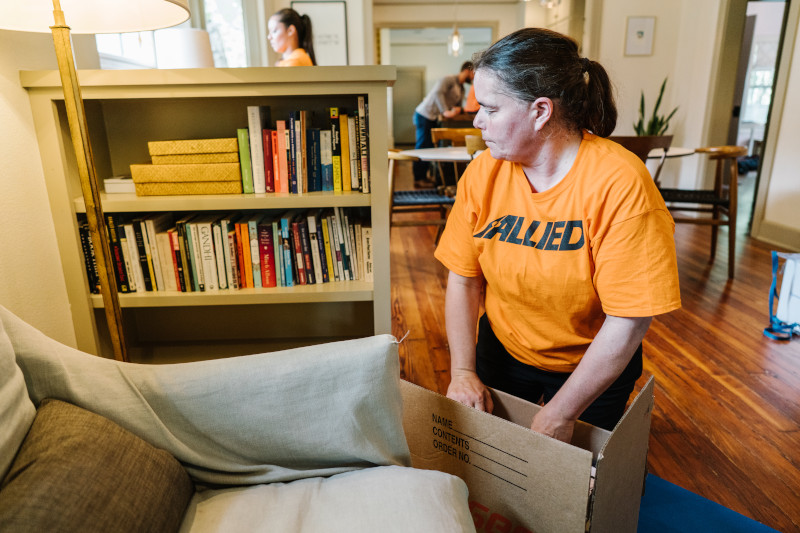 Our trusted moving services for Greensburg, PA and surrounding areas include, but are not limited to:
Pre-Move Planning
Meticulous Inventory
Quality Wrapping & Packing Materials
Sturdy Boxes
Detailed Labeling
Courteous Handling
Carts, Straps and Riggings for Larger Items
Extra Car and Boat Towing
Clean, Dependable Fleet of Vehicles
Drivers with Safe Driving Records
GPS Routing
Scheduled Delivery and Move-In
Assembly and Set up
Long & Short Term Storage Greensburg
And much, much more
There are several reasons why someone might choose to move to Greensburg, PA. Here are some of them:
Affordability: Greensburg is a relatively affordable place to live, especially when compared to nearby cities like Pittsburgh. Housing prices and the cost of living are generally lower in Greensburg, which can make it an attractive option for those looking to save money.
Small-town charm: Greensburg has a small-town feel with friendly people and a sense of community. There are many community events and festivals throughout the year, and it's easy to get involved in local organizations and groups.
Access to nature: Greensburg is surrounded by beautiful natural areas, including parks, forests, and lakes. Residents can enjoy outdoor activities like hiking, fishing, and boating.
Education: Greensburg is home to several colleges and universities, including Seton Hill University and the University of Pittsburgh at Greensburg. This can make it an attractive destination for students and academics.
Proximity to Pittsburgh: Greensburg is only about 30 miles east of Pittsburgh, which means residents have easy access to the city's cultural amenities, job opportunities, and entertainment options.
Overall, Greensburg is a great place to live for those who value affordability, community, nature, education, and access to a larger city.
We understand that no two moves are alike. Our local knowledge, extensive experience, and commitment to service, make McNaughton Moving and Storage stand out when looking to hire a moving company in Greensburg Pennsylvania and the surrounding Pittsburg suburbs. Every member of our team works towards complete customer satisfaction from start to finish. Anything less than superior service and total customer satisfaction is not our standard.
Storage Services: Greensburg PA
Looking for storage Greensburg, PA? We have secure, convenient, and cost-effective storage options available. Whether you need short term or long term storage options, we have space to suit your needs. Our storage warehouses are located in Indiana, and Johnstown, PA. Connect with us to get a free storage quote.
Let Us Help You Get Your Move Started
We think it is important that you understand all that McNaughton Moving and Storage can provide for your family. If you are moving for the first time or the final time, you can rely on us for your moving experience. We take time to answer all your questions and make a plan that meets your needs. Please call McNaughton Moving and Storage at (800) 826-7378 to speak with a knowledgeable residential move specialist. For a FREE & Accurate estimate, just complete the Request a FREE Quote form on this page. A member of our team will contact you to discuss the details and start your moving requirements and the planning process so we an provide a competitive moving quote.