To all residents and business owners in the Pittsburgh area in need of moving services, you need to look no further than McNaughton Moving and Storage! We're your trusted, local moving team, with vast knowledge of moving in the area. As an experienced international, national, and local commercial and residential mover, we're confident we can help with all your moving and storage needs as there isn't a move that is too big or too small for our team to handle.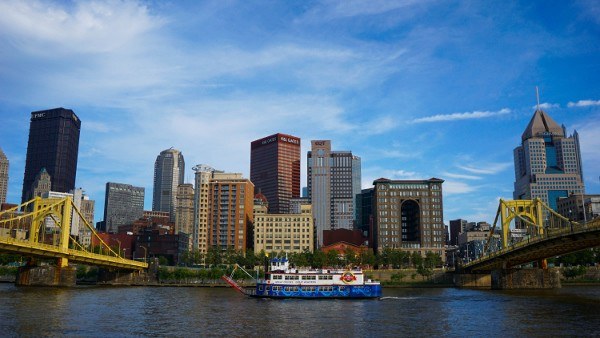 The city of Pittsburgh, Pennsylvania, is home to 304,391 people according to the United States Census Bureau, as well as many businesses providing entertainment, great food and more to those that live in and visit the area. Whether enjoying a Pirates baseball game at PNC Park, walking through Phipps Conservatory, or exploring Mount Washington, there's plenty to do and see in Pittsburgh. McNaughton Moving and Storage is proud to help residents and business owners in Pittsburgh that are moving locally, in or around, and to or from the Pittsburgh area.
Affordable Pittsburgh Moving Services
We aim to make every move as easy as possible for our customers, so we offer a wide range of services to meet your every moving and storage need. Some of these services include the following:
Planning Services Prior to your Move
Careful Inventory of your Possessions
Sturdy Boxes and Packing Materials
Organized and Detailed Labelling
Careful Handling of all Items
Clean, Reliable Moving Vehicles
Scheduled Delivery and Move-In
Assembly and Set-up of Appliances and Furniture
We can even help with moving vehicles and boats, along with all your short and long term storage needs.
Don't see what you're looking for above? Simply get in touch with our team. We would be happy to help by providing additional services to make your move a success. Our team is friendly and courteous and will go above and beyond to make your move simpler than you could have imagined.
You can trust our skilled professionals with your every possession, including unusual equipment, delicate, fragile or sensitive items, as well as large and heavy items, from pianos to grandfather clocks.
Start Planning Today
Whether you live in Pittsburgh or the nearby areas of Homestead, Monroeville, Mt Lebanon, McDonald, Imperial, Penn Hills or Ross Township, McNaughton Moving and Storage is here to help you with your move, from the initial stages of planning to the moment you're set up in your new home.
If you're thinking about moving, looking to move fairly soon or further in the future, we're here to help get the process started. Simply get in touch with our team or fill out our free, no obligation estimate form.