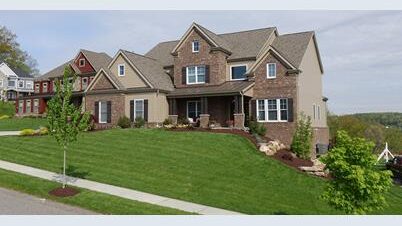 When you need to move, you want the process to go smoothly. The goal is to get everything you need from point A to point B, on budget and on time. If you're moving without professional assistance, you have to do it all: pack the boxes, rent a truck, pack the track, unload, coordinate stops and more. This is easier said than done and you also run the risk of injury.
Forget the hassle of handling everything yourself and let the experts take over. At McNaughton Moving and Storage, we are local Cranberry Township, PA movers with an extensive background handling a wide variety of relocation types. Talk to us today if you need residential, commercial and even international moving assistance. Our team can work with you to relocate anything you need, including fragile items, family heirlooms and other valuable or sentimental pieces requiring special assistance.
Founded in 1918, we have served Cranberry Township, PA and the greater Pittsburgh area with professional moving services for generations. Moving can be stressful, but with McNaughton, it doesn't have to be. We'll work with you to make the relocation process as easy as possible by providing comprehensive moving services. Our company is also part of the Allied Van Lines network. That means you'll stay connected with your move down the street or overseas. Turn to the Cranberry Township, PA movers to trust for your relocation.
Professional Moving Services, Cranberry Township, PA
As our valued customer at McNaughton Moving and Storage, we put your satisfaction first. With friendly smiles and quality, complete moving services, you'll have everything you need once you arrive at your new location.
Whether you are moving the contents of a large home or a studio apartment, we will take of your needs. We believe in treating each relocation with the same amount of dedication.
Find out more about our extensive list of professional moving services:
Pre-Move Planning
Meticulous Inventory
Quality Wrapping & Packing Materials
Sturdy Boxes
Detailed Labeling
Courteous Handling
Carts, Straps and Riggings for Larger Items
Extra Car and Boat Towing
Clean, Dependable Fleet of Vehicles
Drivers with Safe Driving Records
GPS Routing
Scheduled Delivery and Move-In
Assembly and Set up
And much, much more
As experienced Cranberry Township, PA movers, we'll put our resources to work for you. Our team looks forward to working with you on your relocation.
Storage Services for Cranberry Township, PA
Many people need to store items before, during or after a move. If you're seeking a safe and clean environment for your possessions, McNaughton Moving and Storage has you covered. Talk to us about our storage solutions for Cranberry Township, PA. Our warehouses in Indiana, PA, Johnstown, PA and Latrobe, PA, are military approved with 24-hour monitoring for the ultimate security. We also offer dust-free containers, climate control and shrink wrap for upholstery. Learn more about all of our moving and storage solutions.
Trusted Moving and Storage Provider in Cranberry Township, PA
Make your move a success with McNaughton Moving and Storage. Our friendly team is ready to help you create a customized moving plan that will meet your unique needs. Whether you're traveling a few miles or around the globe, we'll be there for you every step of the way. Give us a call today at 800-826-7378 for additional information or request a free quote.