Senior Moving Services
McNaughton Moving & Storage is here to provide exceptional senior moving services. Whether you're retiring to a warmer climate, downsizing, or moving to a new house, apartment, assisted living facility or retirement home, we can ensure your move is seamless and stress-free.
We understand that moving out of a home you've lived in for many years can be hard. We are here to help reduce the stress of moving and take on all physical labor related to packing and moving your possessions. With McNaughton Moving & Storage by your side, you can focus on the more important things – looking ahead to your next adventure and saying a proper good-bye to your old home, neighborhood and friends.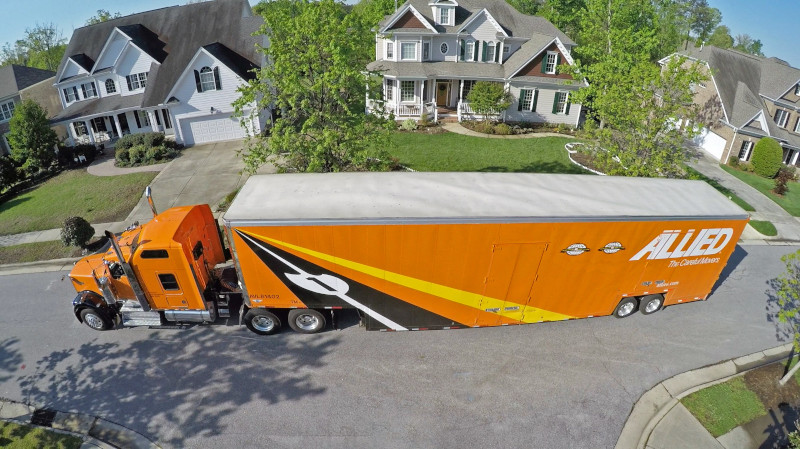 We understand that your piano, dresser and each every piece of furniture and photograph in your home holds memories you cherish. We will treat every item you possess carefully and respectfully. Every item will be wrapped and packed with care to ensure it will be kept safe throughout the journey. Every possession will arrive in your new home in the condition it was packed.
Our Senior Moving Services
McNaughton Moving & Storage offers a wide range of senior moving services to ensure we can offer you a full solution to meet all your needs. Some of the many services we offer include the following:
Packing and unpacking services
Labelling of items
Custom crating
Antique and fine art moving
Transportation of all possessions and vehicles
Assembly and disassembly of appliances
Don't see what you're looking for listed above? Simply get in touch with our team, we would be happy to accommodate your needs.
Out team members can take care of all heavy lifting and move objects of all shapes and sizes. No item is too heavy, large, unusually shaped, fragile or high-value for our team.
Cost considerations when hiring professional movers for seniors
The cost of hiring professional movers for seniors can vary depending on several factors, including the distance of the move, the size of the home, and the services required. It is important to consider the following cost considerations:
1. Hourly rate vs. flat rate: Some moving companies charge an hourly rate, while others may offer a flat rate based on the size of the move. Compare the pricing structures to determine which option is more cost-effective for your specific needs. Learn more about how to hire professional movers here.
2. Additional services: Additional services, such as packing, unpacking, and specialty item handling, may incur additional costs. Discuss these services with the moving company and request a detailed breakdown of all potential charges.
3. Insurance coverage: Moving companies typically offer different levels of insurance coverage for belongings during the move. Consider the value of your belongings and choose the appropriate coverage level to protect your assets.
4. Season and timing: The cost of moving services may vary depending on the season and timing of the move. Moving during off-peak seasons or on weekdays may result in lower costs compared to peak times.
Why McNaughton?
Founded in 1918, we have vast experience in the moving industries. We've helped families of all sizes move near and far, locally national and internationally. Over decades, we have been trusted by countless residents across Pennsylvania. We are the ideal moving team for anyone in Pennsylvania, with locations in Johnstown and Indiana.
Contact Us
Contact McNaughton Moving & Storage to find out more about our senior moving services. We would be very happy to discuss your needs and come up with a solution designed for you. Get in touch today for your free quote.