McNaughton Moving & Storage had the privilege to move items that belonged to Fred Rogers' family. This was a very special opportunity considering our owners grew up watching Mister Rogers' Neighborhood on television.
Household goods were moved as well as three unique items. They presented interesting challenges that caused McNaughton Moving & Storage to think "outside of the box". The conclusion was to collaborate with Ramsay Machine (link to Ramsay Machine), a local rigger who has always provided excellent service to us and our customers. McNaughton Moving & Storage and Ramsay Machine worked together to hoist a grand piano out of a 4th floor window, rigged and moved a very large statue, and transported the Rogers family limousine.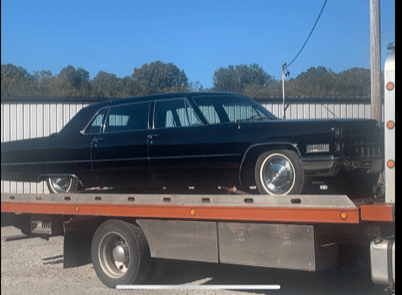 The project was a pleasure to work on and we met some great people in the process.