McNaughton Moving & Storage are professional piano movers and can take care of moving your piano to another room or another location! We are here to ensure your piano is safely moved from your old home, school, facility or business, carefully and safely. We can help with every piano move, no matter how challenging it may seem. We can help homeowners move their pianos from apartment buildings or houses. We can help music teachers and school staff move pianos and other instruments, including entire music rooms.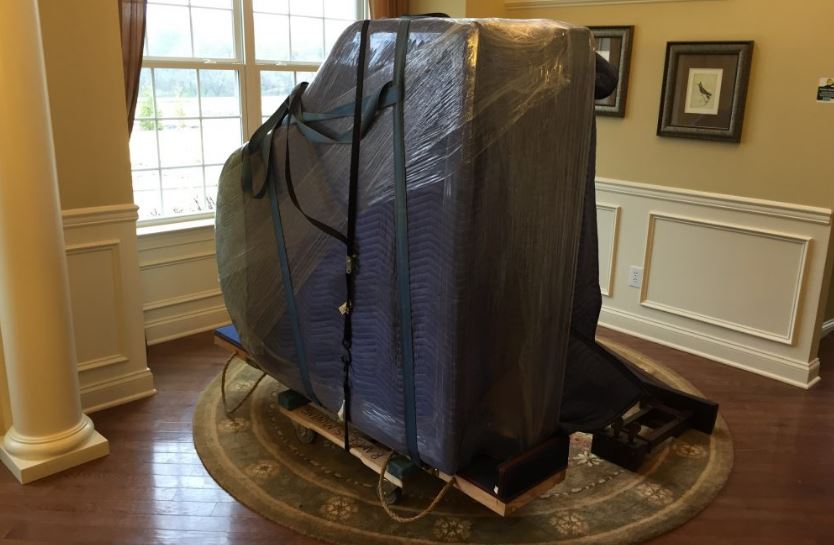 We will ensure the utmost care is taken with every piano move. We can move pianos that are family heirlooms and antiques, large upright pianos, grand pianos and electric pianos of all kinds.
We understand that pianos are precious. Many of our clients have pianos that have been in the family for generations. They are often pieces of history, full of family memories. We also move brand new, high-value pianos in pristine condition, for professional pianists with the most exquisite taste in instruments.
When we move a piano, we think through every step of the process to ensure the safety of the instrument and your home, classroom or facility.
We will carefully protect your piano throughout the entirety of your move
We will protect floors and doorways as pianos are moved throughout your home or facility
We can also move a range of other large instruments, and other items, including grandfather clocks and fitness equipment
Our Moving Services
McNaughton Moving & Storage is here to assist with every stage of your move. We will carefully plan out every aspect of your move from packing to transportation, unload and storage.
We will carefully move your piano from your home or facility, and to its new location. We also offer clean, safe storage solutions for a variety of instruments. Our warehouses are climate controlled and secure.
Why Choose McNaughton Moving & Storage for Your Piano Move?
McNaughton Moving & Storage is the obvious choice for all home, music school and college piano moves. Founded in 1918, we have vast experience moving pianos and other large, heavy, high-value items of all kinds.
We are a trusted team, dedicated to providing exceptional customer service. We always put our customers' needs first. We are punctual, efficient, and good communicators.
Contact Us
Contact McNaughton Moving & Storage today to schedule your piano move, or to find out more about our services. We would be happy to answer any questions you may have and to provide you with a free quote for your move.