Moving Services Near You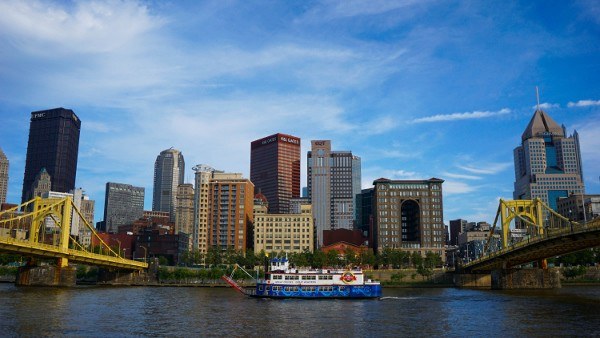 There are a wide variety of local moving companies near Pittsburgh to choose from. We provide professional moving services and have quality trained moving crews. McNaughton Moving & Storage is a state-wide moving company with complete moving & storage services. McNaughton Moving & Storage is a trusted local mover with professional crews to move your valuables across town in a quick, safe and efficient way.
Our moving teams consist of dedicated employees experienced at handling moves here within the state and across the country. It is how we provide a reliable moving experience for our customers. With a history of over 100 years of moving families and individuals, we know what you expect when hiring a moving company. Most importantly, we are happy to help make your move easy and manageable with your entire moving experience at top of mind.
Local Award-Winning Moving Companies
Equally important, when you work with us, you can trust that the driver and crews will be on time, professional. As part of our services, we are equipped with special teams that can help you pack your dishes, protect the furniture and safely transport your valuables. This includes moving your artwork, grandfather clocks, statues, plants, etc… so you do not have to worry about those types of belongings. Our award-winning drivers and moving crews train frequently and follow specific safety measures; this ensures that you will not have to worry about unexpected moving surprises that can be avoided. Pick a Trusted Mover if you are looking to hire a professional moving company.
Quality Moving Services Near Pittsburgh
We are a multi-generational business with over 100 years of experience. Our moving professionals will help you move your home or business. We handle many types of moves like a large home filled with a lifetime of memories or a one-bedroom apartment. This results in comprehensive, affordable, and dependable moving services. Here are a few of our moving services:
Pre-Move Planning
Detailed Moving Inventory
Organized Box Labeling
Courteous Handling
Carts, Straps and Riggings for Larger Items
Extra Car and Boat Towing, Atv's or Snowmobiles
Quality Wrapping & Packing Materials
Sturdy Moving Boxes
Clean, Dependable Fleet of Vehicles
Safe Drivers
Efficient GPS Routing
Scheduled Delivery and Move-In
Furniture Assembly and Set up
Storage Solutions
Moving Insurance
And much more!
If you are planning on moving across the street or just across town, we can help. Rely on our trusted local moving teams to provide you with personalized moving services. We have local storage and office locations across southwest PA, which are conveniently staffed with friendly & experienced professionals. To help you get started, contact our moving experts to help you get an accurate moving estimate started. This includes the anticipated weights, special crating or boxes and any additional charges. The scheduled times for how long it will take the crews to complete the move from start to finish is included.
Asking Questions About Moving Rates and Availability
Before you hire a mover near Pittsburgh, be sure to ask plenty of questions about the local moving rates and availability. Ask for the estimated moving cost in writing. This should include the breakdown of any additional fees you may have to pay for any packing materials and other services. Be sure to ask if there's a minimum number of hours or a fixed rate. Lastly, see about their available days and times, so you make sure your schedule is aligned with the date you move in. For your convenience we are available here to answer any questions you have about your moving requirements. Call us today for more information.
Storage Services for Household Moves
Along with our professional and friendly local moving teams, we offer storage space for homeowners that are moving or relocating. Our secured storage facilities are monitored 24/7 and are conveniently located just outside the Pittsburgh area for convenient access. We will help you with the entire moving process and you can rely on our local moving coordinators to help get a full list of your moving plans. Ultimately, this will be important to provide an accurate quote. To make sure everything runs smoothly, we will send our professionally trained moving crew to get your job done. Your can get started by filling out a quick quote request form and one of our moving specialists will contact you!