When customers need meticulous and courteous moving services in Murrysville, PA they know McNaughton Moving and Storage has a reputation for providing professional expertise from start to finish. Knowledgeable moving experts at McNaughton understand how important it is to ensure complete customer satisfaction so we apply every resource to ensure a stress free moving day experience.
McNaughton helps families and businesses located in Murrysville and throughout Westmoreland County make important moves, while providing proper handling of valuable property and important possessions. Highly trained teams of movers and drivers get to work on a custom moving day plan created by a McNaughton moving specialist especially for you and your moving day needs.
McNaughton Moving and Storage rises above other moving companies in Western Pennsylvania by offering a complete menu of time-saving and affordable services. Everything McNaughton provides is designed to ensure no detail is overlooked and your moving day is completed without unnecessary delay or expense. Among the residential and commercial moving services McNaughton offers are: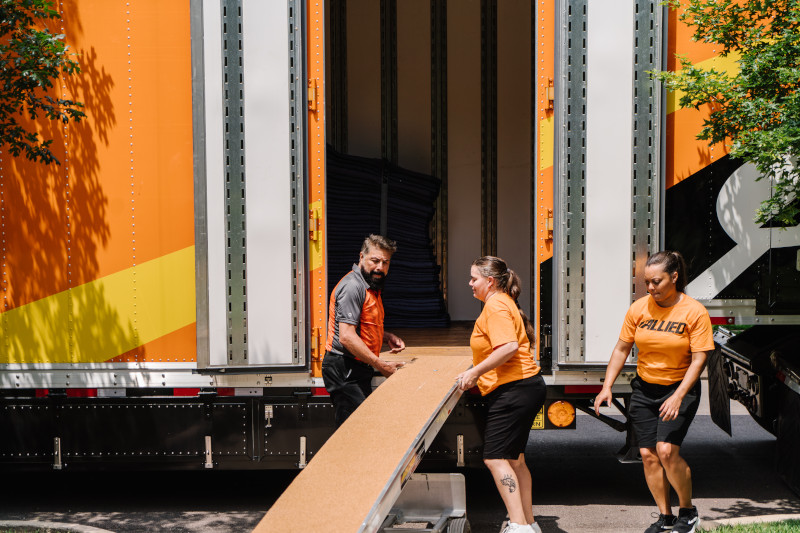 Pre-Move Planning
Meticulous Inventory
Quality Wrapping & Packing Materials
Sturdy Boxes
Detailed Labeling
Courteous Handling
Carts, Straps and Riggings for Larger Items
Extra Car and Boat Towing
Clean, Dependable Fleet of Vehicles
Drivers with Safe Driving Records
GPS Routing
Scheduled Delivery and Move-In
Assembly and Set up
And much, much more
Whether you are moving into Murrysville or finding a new home in Westmorland County, McNaughton Moving and Storage applies its local knowledge to ensure proper routing and safe, efficient moving. Our teams take care when moving a small apartment, large home filled with memories and businesses of any size. McNaughton moving teams work hard to avoid unnecessary or prolonged disruption to your daily routine. Complete customer satisfaction is a top priority for every McNaughton Moving and Storage team member.
Murrysville Storage Options
Looking for storage options in Murrysville, PA? We can help with that. We offer long term and short term storage options at one of our storage warehouses near you. All of our warehouses are military approved, and they are safe, secure and affordable. Our facilities are located in Indiana and Johnstown, PA for convenience. Ready to get a Murrysville storage quote? Give us a call and we will be able to provide you with a quote over the phone.
Start Planning with McNaughton Moving Experts
Even when you are just thinking about moving your family and a house filled with a lifetime of memories it is important to rely on professionals for planning help. We invite you to contact McNaughton Moving and Storage to learn how we use our years of experience to create a custom moving plan that covers every detail. Please call McNaughton Moving & Storage at 800-826-7378 to speak with a knowledgeable specialist or complete the Request a FREE Quote form available here for a FREE, no-obligation price quote. We are committed to providing superior service and complete customer satisfaction.