When you are moving, one of the first things that you have to figure out is how you are going to get your belongings to your new home. There are a variety of factors that you have to consider when it comes to moving your things. It's important that you know all of your options so you can choose the moving option that works best for you and your family.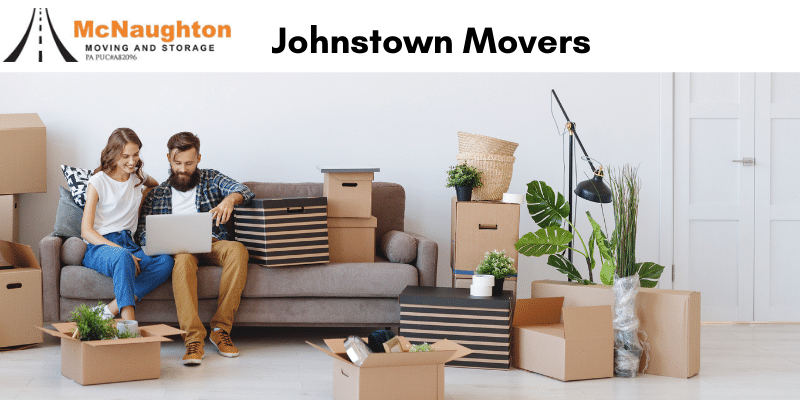 DIY Move vs. Professional Moving Companies

Looking for one of Johnstown moving companies that also offer storage? You will be happy to know that we offer excellent quality storage units that are clean, secure, and allow you easy access to your belongings. A big move usually results in an opportunity to reduce the amount of clutter you keep around you in the home and that typically means you will need a larger truck or rely on storage services. Save yourself the stress of moving and hire a professional mover in Johnstown for a better experience.
Our Movers in Johnstown, PA Make A Difference
You have the option to either move your belongings yourself or hire a moving company to do the moving for you. With a DIY move, you will have to pay for moving boxes, a rental truck, gas, mileage rates, and any other fees depending on where you are renting the truck and or moving equipment from. Moving on your own could potentially save you money, but you have to do everything yourself as opposed to having professional movers handling the work for you. Moving can take a physical and mental toll on top of the stress of already moving, so many people choose to hire a moving company. It can also take longer to move on your own as opposed to having a moving company do it for you.
The first step towards determining how much it will cost you to move is to figure out whether you have a small move or a large move. A small move is a move that is less than 50 miles away. It's usually a 2-3 bedroom apartment or townhome or a 3-4 bedroom single-family home. The weight of moving a small move is typically less than 10,000 pounds. On the other hand, a large move usually spans across multiple states, weighs over 10,000 pounds, and usually comes from a 4-5 bedroom home or estate. A large move typically also needs storage as well as full packing and unpacking services. Once you decide whether or not you have a small or big move, then you can figure out whether or not you should move on your own or hire a moving company to help you and your family out.
How Much Do Moving Companies Cost?
A moving company's prices include many of the same expenses that you would have if you would move on your own. However, they do offer extra services that you would not be able to get with a DIY move. Some moving companies offer to take apart and reassemble furniture for an additional price. The date of your move can also affect how much you pay. The price of moving fluctuates with different days of the week and different seasons. Moving companies also offer moving insurance for their customers. There are different options so you can choose the amount of coverage that works best for your move.
You may be wondering, "how much are moving companies?" Prices for moving companies can differ depending on a variety of factors. According to HomeAdvisor, the national average cost for moving is $1,617*. A local move can cost anywhere from $875 to $2,350, while a long-distance or cost country move ranges from $2,200-$5,700 or more. Many websites offer a moving cost calculator for you to figure out an amount that is more specific to you, but that is not considered a binding offer. The price will change depending on where you currently live, where you're going to be moving, how many movers you're going to need, and how many hours it's going to take to move your belongings.
*NOTE: Moving costs vary between states, time of year and many factors. Estimates are just for average costs and are not considered actual quotes. It is important to get an accurate moving quote to determine the full cost of your move.
There are pros and cons to moving on your own and hiring a moving company to help. Once you weigh your options, you can choose what makes your move the simplest and easiest.
McNaughton Moving & Storage
288 Cramer Pike
PO Box 22
Johnstown, PA 15901
Phone: (814) 535-6714
Fax: (814) 536-1316
Toll-Free: 1-800-826-7378
E-Mail: [email protected]