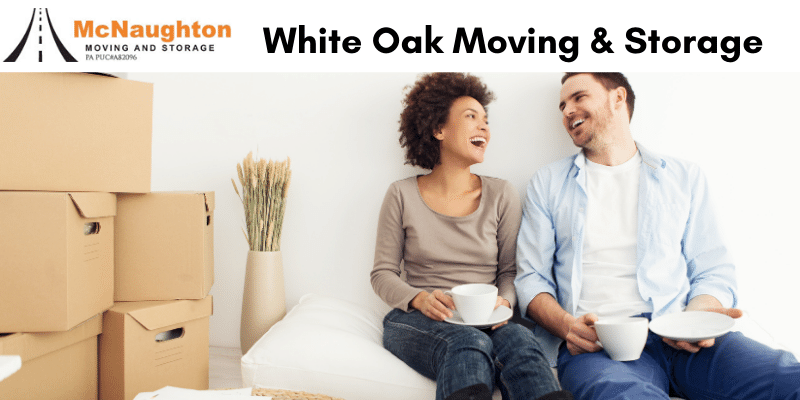 Many moving companies offer services to residents and businesses in White Oak, Pennsylvania, but we provide professional expertise, local knowledge and complete customer satisfaction. Whether you are remaining in White Oak or moving anywhere throughout Allegheny County, you can rely on us. Are you moving to the surrounding Pittsburgh metro area, McNaughton Moving and Storage will handle every detail from start to finish.
When you rely on McNaughton Moving and Storage an experienced moving day planner meets with you to discuss details. We will create a schedule that accounts for key details and special needs on moving day. We can help you with moving only a few pieces of furniture from a small apartment or a four bedroom home filled with a lifetime of memories. McNaughton moving teams take great care to ensure safe and affordable handling and relocation.
Skilled Movers and Dependable Custom Services
To ensure no detail is overlooked, McNaughton Moving and Storage has developed a complete menu of dependable and affordable services. Your moving plan is created to include every service you need. McNaughton Moving and Storage professional moving teams offer:
Moving Services for Homeowners
Pre-Move Planning
Meticulous Inventory
Quality Wrapping & Packing Materials
Sturdy Boxes
Detailed Labeling
Courteous Handling
Carts, Straps and Riggings for Larger Items

Extra Car and Boat Towing
Clean, Dependable Fleet of Vehicles
Drivers with Safe Driving Records
GPS Routing
Scheduled Delivery and Move-In
Assembly and Set up
Long and Short Term Storage Solutions
And much, much more

With experienced local moving teams assigned to your move, you can be sure Mc Naughton will handle every item in your home with care. Trained movers arrive on time and prepare your home for moving according to plan. Moving day does not have to be stressful or expensive when you rely on McNaughton Moving and Storage. Our professional movers and moving teams work hard to exceed your expectations.
Contact McNaughton Today to Begin Moving Day Planning
We invite you to contact McNaughton Moving and Storage today, and begin planning your moving day needs and schedule. Even if you are just starting your moving process, contact us to better understand what you will need. We use our years of experience to create a custom moving plan for you. Call McNaughton Moving at 800-826-7378 and speak with a knowledgeable specialist. To get started, complete our Request a FREE Quote form available here for a FREE, no-obligation price quote. Complete customer satisfaction is very important to us, so count on McNaughton for superior moving day services.