Undertaking a move is complex and challenging for anyone. For seniors it can be more challenging. Whether it is lacking the ability to do many of the tasks you used to, a fixed income or the stress of leaving a home you have lived in for decades a senior move potentially presents more challenges.
During the estimating phase of the process it is imperative that you be forthright with the relocation consultant and be realistic about what you will be able to tend to yourself versus what you expect the movers to handle. In your younger years you may have moved all the boxes and small items but just are no longer able to do so.
Scheduling The Move
For instance; self-packing (packing by owner) your shipment requires you to procure the materials and requires a large commitment of time. While arranging the move consider finding out what it would cost to have the mover provide you with all the materials and deliver them directly to your residence.
Inquire if you will be credited for any materials not used. Be aware that if the mover will credit/refund the cost of materials they provide to you; this only applies to boxes that are new, not set up and have not been taped or written on.
Get all of your options. Ask the relocation consultant to give you a price for the mover to do all the packing (boxing.) By having that number available you know your worse case scenario and if you do opt to have the mover pack you won't feel like you are being hit with last minute excessive moving charges as you already knew what it would cost.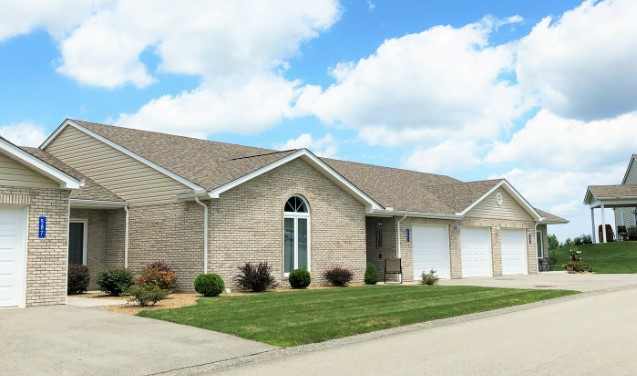 Prior to the scheduling process take inventory of your allies in the move. See when friends, children and your grandchildren are available and able to help. On an interstate move having helpers can make the packing process less laborious and less strenuous. On a local move that is by the hour they can save time by moving all the small items for you so that you only need to pay to have the large items moved. It can also save you trips to charities, the dump, picking up packing materials and other tasks then may no longer be easy trips for you.
During the scheduling process you want to be communicative in an effort to avoid any unnecessary surprises. While a senior move typically will not include appliances, if it does it is most probably your responsibility to have them disconnected prior to the move. Refrigerators sometimes have icemakers, washers have waterlines and dryers occasionally have gas lines. Most moving crew members are not certified electricians or plumbers and due to liability moving companies do not disconnect these items. These are other areas where you moving allies may be able to assist you, save you time and spare you the money of paying for the service.
If your days of performing these services are behind you and you don't have any assistance; please be sure to inform your relocation consultant that you will need them to make these arrangements for you. Moving companies work with third party companies and can schedule them to perform these services.
In an effort to avoid excess moving costs though, you should know that if you have a local plumber or electrician, it will probably save you money to schedule them directly. National third party service companies tend to be more expensive then the local guy you have been using for years to service your home because the third party is taking a middle man fee.
Unnecessary or unexpected surprises are what cause a move to become a nightmare in the customer and crew's mind. Communication prior to the move is key. Appliances that are not unhooked or a customer who said they would pack everything by owner but didn't can significantly impact a moving timeline negatively to both the detriment of the customer and the moving company.
Moving Piano's, Hot Tubs and Artwork
For instance if you have a gun safe, piano, hot tub or other really large piece you fail to mention the moving crew may find themselves short the manpower they need to move this item. If they can provide the manpower you may find yourself paying a high cost for the last minute changes associating with getting a crew member(s) from another crew to run over and assist with these pieces.
Additionally, pianos and specialty items such as gun safes, hot tubs, statuary and large artwork can also require special materials or special equipment the crew may not have brought with them if they were unaware of those pieces when they left the warehouse.
During the scheduling process valuation is another consideration you must ponder. Valuation varies based on the mover's tariff and the state they are in but typically you will have two options (based on Pennsylvania):
Basic Coverage: $0.60 per pound per article at no additional cost.
Full Value Coverage: This is replacement coverage and there is an additional premium that comes with it. However it values your goods at their replacement value based on an item of equal or greater value.
Some movers may also offer Depreciated Coverage which settles claims based on the Depreciated Value of the item.
Lastly, in most states the mover has the option to repair or replace the item (based on the valuation you selected.)
It is imperative that you go over valuation with your relocation consultant in order to insure you understand your options and can make an informed decision on the valuation you want and weigh in the cost.
Are you certain the new residence will be ready for move in? If you are not 100% certain perhaps you should have your relocation consultant provide you with the cost to do storage at the last minute. If you are moving locally the mover will do that at their warehouse. If you are moving out of state they may have to put it into storage in transit at the destination location. If you are confronted with storage in transit and delaying your move is possible you should do so because storage in transit is very pricey.
IF YOU NEED STORAGE BE SURE AND CONSIDER WHAT PERSONALLY NEEDS TO STAY WITH YOU AND CLEARLY LABEL IT AS "DO NOT LOAD."   IT IS BEST TO PUT IT ALL IN A CLOSET OR SPARE BATHROOM AND LABEL THE DOOR "DO NOT LOAD."   Any mover who sees these words will know not to take the items behind that door.
Here's what you should do prior to the move. If you said you would disconnect any appliances prior to the move, have it done the day prior to the crew arriving to load. Did you tell the relocation consultant you would dismount your wall mounted flatscreen TV? Is it down? Did you say that you would pack all the knick knacks and tchotchkes from the curio cabinet and it would be empty when the crew arrives? Is that done the day prior to the loading crew arriving?
Packing Safe when Moving
If you are doing your own packing remember to put your last name, the room they came from or better yet the room they are delivering to and a brief listing of the contents on each box. This will help the delivery segment of the process go much more smoothly and will make your first few days in the new residence considerably easier.
ALL BOXES NEED TO BE COMPLETELY CLOSED AND FULLY TAPED SHUT. NOTHING CAN BE JUTTING OUT OF A CORNER. If you have items too large to fit in a box but feel they should be boxed, call your relocation consultant and let them know.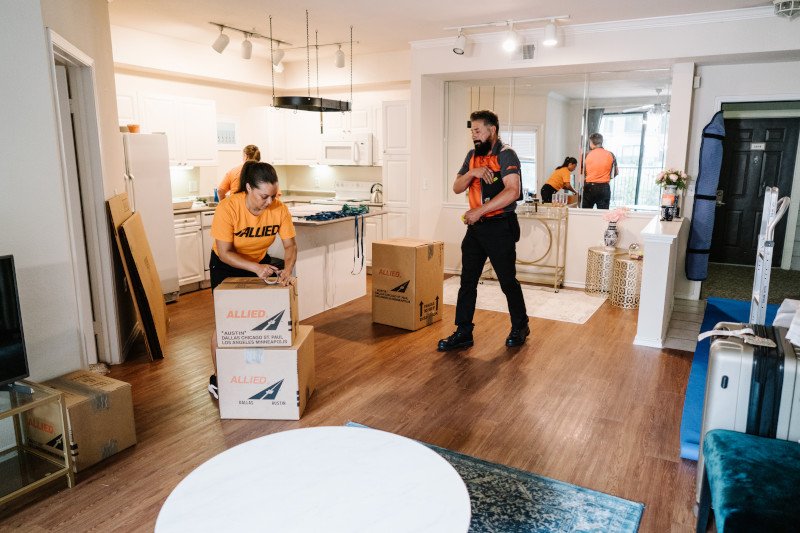 As you pack boxes stack them neatly along the outside walls of the room.   Stack them as high as you can reach without risking injuring yourself.  Write the name, room and contents on the same face of each box and stack them with this information facing out.   DO NOT stack boxes in walk ways or in areas that could potentially hamper the removal of a piece of furniture from the room.   This can slow up the loading process and if you are paying for the move by the hour it could cause unnecessary moving charges.   DO NOT block heating or air conditioning ducts with cartons.
One of the most common questions asked of moving companies once a move is scheduled is "Can we leave the drawers full?" Yes and no. Most moving companies will take the drawers full ONLY IF THEY CONTAIN LINENS, BLANKETS, TOWELS, CLOTHES, PILLOWS, ETC. Anything else needs to be packed. Desks, china closets, file cabinets (check with your individual mover), end tables, etc. need to be empty and the contents packed.
If your mover tells you a drawer can remain full of items that are not linen, stuff that drawer full of packing paper so the contents cannot move around. For instance if you want the mover to move an armoire that is full of jewelry, stuff it full of papers and close it and then wrap it in shrink-wrap. If you do not have shrink-wrap the mover will be able to do this for you.
How long your move will take varies on a number of circumstances. A local move by the hour may be 2-3 hours if the mover is strictly moving just the large pieces and you are downsizing your residence size considerably. This is a good opportunity to mention making a plan. If you are moving from a 4 bedroom home into a 2 bedroom assisted living residence with no basement YOU MUST BE WILLING TO LET SOME OF YOUR FORMER FURNISHINGS GO! You definitely do not want to pay a mover to move items that you will have to then get rid of so you can manage to live in your residence.
If you are moving locally but to an equal sized residence your move may take all day or multiple days if the mover is doing a full service pack, load and deliver. Learn more about professional packing services here.
Interstate moving is a whole different ball game. Depending on the size of your shipment it may be a few days or a week and a half or even two weeks if you are moving coast to coast with a relatively small shipment. Typically the driver loading the shipment will be able to give you a tentative 2-3 spread within the larger spread if they know their whole trip at that time.
As with all things related to moving, communication, making a game plan and executing it is the key.   Doing so also helps you devise ways to decrease your overall relocation expenses.    Never moved before with a professional moving company before?   Call a couple to learn more about important factors when you hire a professional mover and when you find one you are confident in and are experienced, the questions they ask will help you start devising a plan.