The true cost of moving goes far beyond what you pay for a DIY move versus the cost of having a professional relocation company service your move. Before the movers even come into play there is the cost of travel, lodging, meals, taxis and anything else associated with house hunting if you are moving out of state. If you are moving locally these charges are significantly lower or non-existent.
When a career change is prompting your relocation you also need to get a grasp on how much, if any money you will be receiving from your new employer. If they are providing a fully paid corporate relocation their package may also provide you with valuable assistance in finding and buying a new home as well as selling your former residence.
Moving Costs – Adding it Up
When it comes down to the moving services themselves, it is time to sharpen a pencil and scratch out some numbers.    If you are considering a DIY move then you need to factor in rental costs, fuel costs, material costs and lodging if you are moving out of state.  When doing so you need to factor in your own time.  
If you do not have paid time off, it's important to weigh what you would make working versus being off unpaid to handle your move. Then you need to compare this to the costs for having a professional moving and storage company handle your relocation actual costs. The moving company will probably be more expensive at which point you have to consider if the extra money is worth releasing yourself from the stress, physical toil and missed days of work. 
There is the macro-economic comparison of DIY vs. professional movers but you can also do a micro-economic comparison. The first segment you would want to assess is packed by owner versus carrier packing. If you are going to pack your own belongings you would need to gather together the cost of cartons and materials, the time to acquire them and then the time it takes to pack your belongings prior to the move.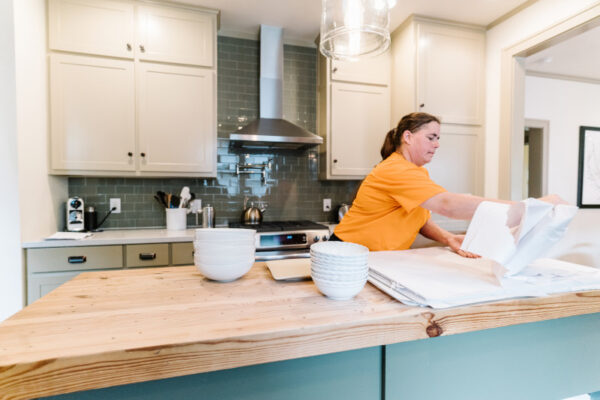 If you have never packed your own belongings before, know that it will probably take twice as long as you think. Start packing well in advance of the move. Packing 2-3 boxes a day of items you can live without will save you a ton of stress once you get down to crunch time right before the load date.
The estimated charges for packing your belongings into cartons by your potential professional movers include the provision of materials, the time and the labor. Be sure and ask your relocation consultant to break the packing charges and transportation charges out separately. This will make getting to an apples to apples comparison easier. Professional packers will also save you days of time packing your own belongings that you could be working or house hunting.
What is the Average Cost to Move?
Now that you have considered the fiscal costs of the packing segment of the move you will want to review the transportation charges. These charges can vary in how they are computed depending on whether you are moving locally, moving long distance within your state or out of state. The average cost to move can range from $2500 to $17,000 or more. You want to hold these charges up against what the rental truck, fuel, lodging, meals and any other associated costs you are incurring by going the DIY route. Do not forget to factor in tolls in a larger vehicle!
You want to go a little further in the comparison though. Professional movers carry workers compensation, auto insurance, general liability insurance and offer you multiple valuation protection options on your goods while in transit. Compare the outcomes if Uncle Johnny sprains his ankle carrying your dresser versus the outcome if one of the moving company's helpers suffers an injury during your move. Also consider if Uncle Johnny is going to pay for gouging your dry wall versus a company who is dependent upon and hopeful you will review them online and give them a good review.
Why Pay for Professional Storage Costs?
If you require storage of your goods, this is another cost comparison you need to do an assessment on. At a basic level there is the monthly cost of a self-storage unit(s) and then the monthly cost for the mover to store your goods. To be fair you will pay a mover for warehouse handling which in a DIY scenario, you are paying for yourself. The cost per month is one of the easiest apples to apples comparison you will get in gauging the true cost of your moving expenses.
When it comes to storage though the true cost needs weighed in by terms of protection.
Most professional moving and storage companies have fans, dehumidifiers are definitely heated and possibly air conditioned.
Typically have secure lots and in many cases have cameras as additional security. 
Have security alarms and in most cases sprinkler systems in the event of a fire. 
Tend to be far more secure than the average self-storage facility. 
They also have a warehouseman who is working in the building at least five days a week and checking off a list of safety and quality concerns daily.
Aside from renting a truck for a DIY move, there are some other options. Portable containers or crate systems. These systems employ portable crates the carrier delivers to your residence. You load them (and provide the furniture pads and securement devices) and then the carrier picks them up and delivers them to the other end. They can also store them. In this option though you again are doing all of the work, acquiring all the materials and giving up a lot of the most precious commodity in the world…time.
Summary
These used to be very price savvy compared to employing a professional moving company but over time they have become very pricey and there is a very low level of accountability on the part of the carrier involved.
At the end of the road the true cost of moving in my opinion is best surmised based upon your individual needs but even more importantly in your peace of mind. Moving is very stressful and it tends to be accompanied by some of the other most stressful events in a person's life (buying/building a house, the birth of a child, the death of a loved one, divorce and occupational changes.) While professional moving companies are certainly expensive, when you do a true analysis of the costs, the additional money may be worth your peace of mind and reduced stress.
Additionally, many of the DIY options are hard to review. National truck rental companies and portable container companies tend to do their review nationally. This means all their reviews are lumped together and do not differentiate their franchisees or agencies separately and distinctively. Since major national household goods carriers have an agency system, you can find reviews on INDIVIDUAL agents that are based on consumer's experiences with strictly that agency and their personnel which is another value added service.
In the end the key is always to do your homework in regards to the costs and research the companies you are dealing with because the true cost of a move is always what reduces your stress the most and increases your peace of mind.