Professional movers have the experience and expertise to reduce stress during the moving process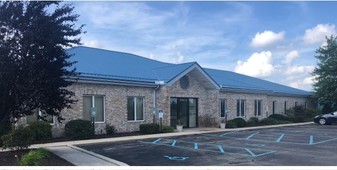 Moving can be a stressful and overwhelming experience, but professional mover services can help reduce that stress. With years of experience and expertise, professional movers know how to handle all types of items, from fragile and delicate to heavy and bulky. They also have the necessary equipment and tools to safely and efficiently pack, load, transport, and unload your belongings. By hiring professional movers, you can have peace of mind knowing that your items are in good hands and focus on other aspects of your move.
Commercial Moving Services
Medical Offices
Medical Lab Moving
Industrial & Heavy Equipment Moving
Retail Stores
Restaurants
Salons
Not all moving jobs are the same. In fact, commercial moving companies have to provide a number of services that are not typically needed for other types of moves. Our team of movers in Pennsylvania is experienced and trustworthy. We've handled everything from schools and libraries to hospitals and data centers. Whatever kind of moving service you need, we'll likely be able to provide it. They have spent many hours planning and conducting successful moves across the state of Pennsylvania and across the country. We can even help with international moves. For a precise and successful relocation, get in touch with McNaughton Moving & Storage in PA.
Commercial Movers Near You
Moving to a new location can be a stressful and overwhelming experience, especially when it comes to packing and transporting everything safely. However, with the help of professional mover services, you can make the process much smoother and easier. From packing and loading to transportation and unloading, hiring movers can provide a range of benefits and ensure that your valued belongings are handled with care.

Commercial moving companies have to provide a number of services that are not typically needed for residential moves. The team of movers at McNaughton Moving & Storage include moving professionals that are experienced, well-trained, and knowledgeable. Our staff can handle just about any type of commercial move you need. We've conducted successful moves across the state of Pennsylvania and across the country for our commercial clients. We will do everything we can to ensure that your move is safely completed to your satisfaction. Complete services include packing, storage, and specialty equipment moving services to will reduce any downtime.
Reducing Downtime for Staff
Almost every business relocation translates into a loss of revenue during the actual move. At McNaughton Moving & Storage, we know how important it is to minimize the amount of time that your business is relocating. Our commercial movers team will plan your relocation carefully so that it can be executed in an efficient manner, allowing you to get your company up and running again as soon as possible.
Commercial Moving and Storage Experts
If you need a mover in Pennsylvania with top quality storage facilities, McNaughton Moving & Storage is the best name to know when you need a local moving company. We take pride that we can provide warehouse storage spaces for our clients and are an all-inclusive commercial moving company. Our storage facilities are equipped with security systems, 24 hour monitoring, and climate controlled storage services.

For more information about our retail or commercial moving programs, simply give us a call today.
Commercial Packing Services
When searching for commercial moving companies make sure they will help with any packing needs your company may have. If you need experts to pack and move your office furniture, computers, artwork, or product inventory, we can do so with experienced teams. We use only the best equipment and packing materials to ensure that your assets arrive in the same condition that we started with.